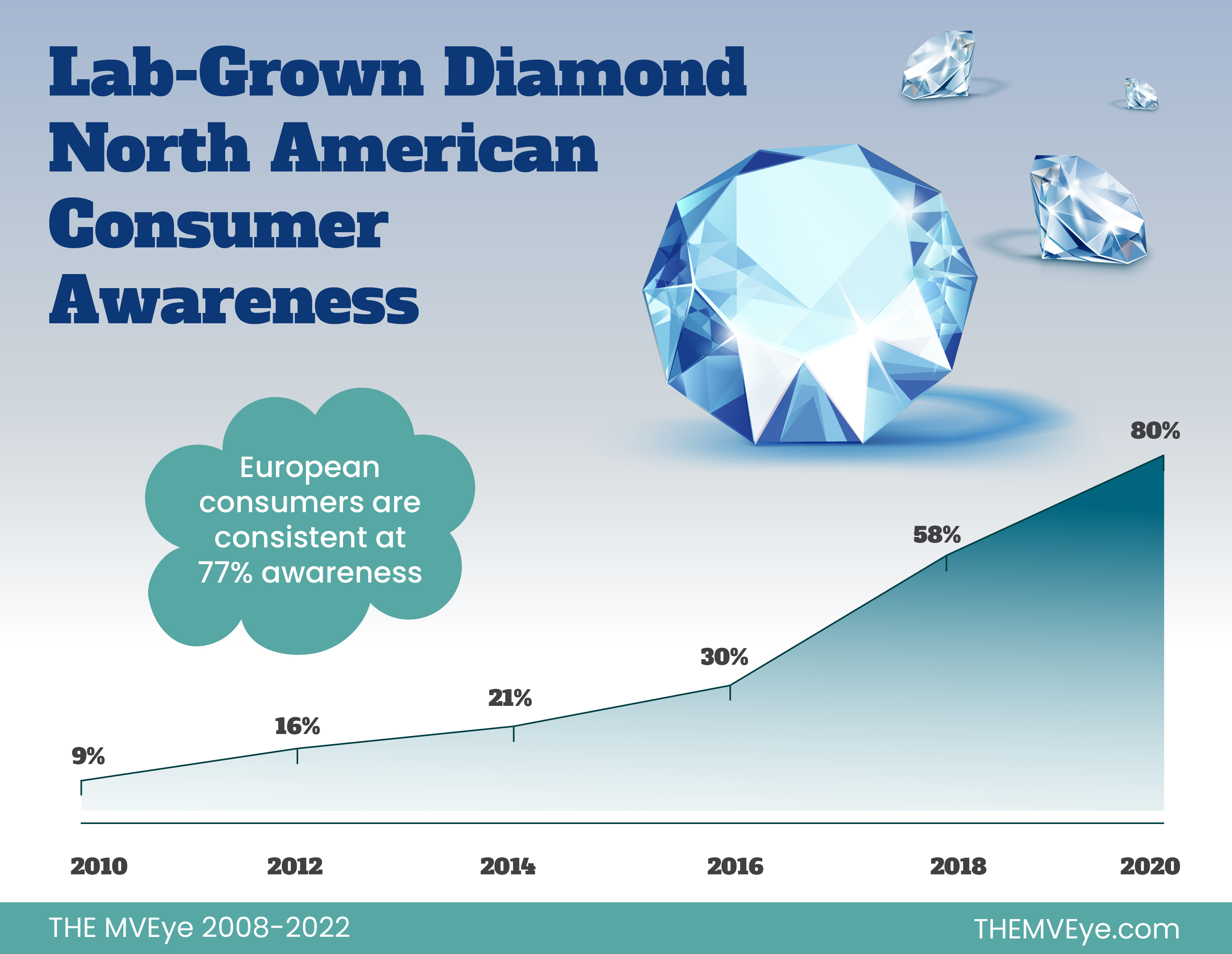 The growth in consumer acceptance of laboratory-grown diamonds has been truly remarkable. A recent study by Today's Wedding Jewelry Consumer reported that 25% of recent engaged US consumers purchased a laboratory-grown engagement ring.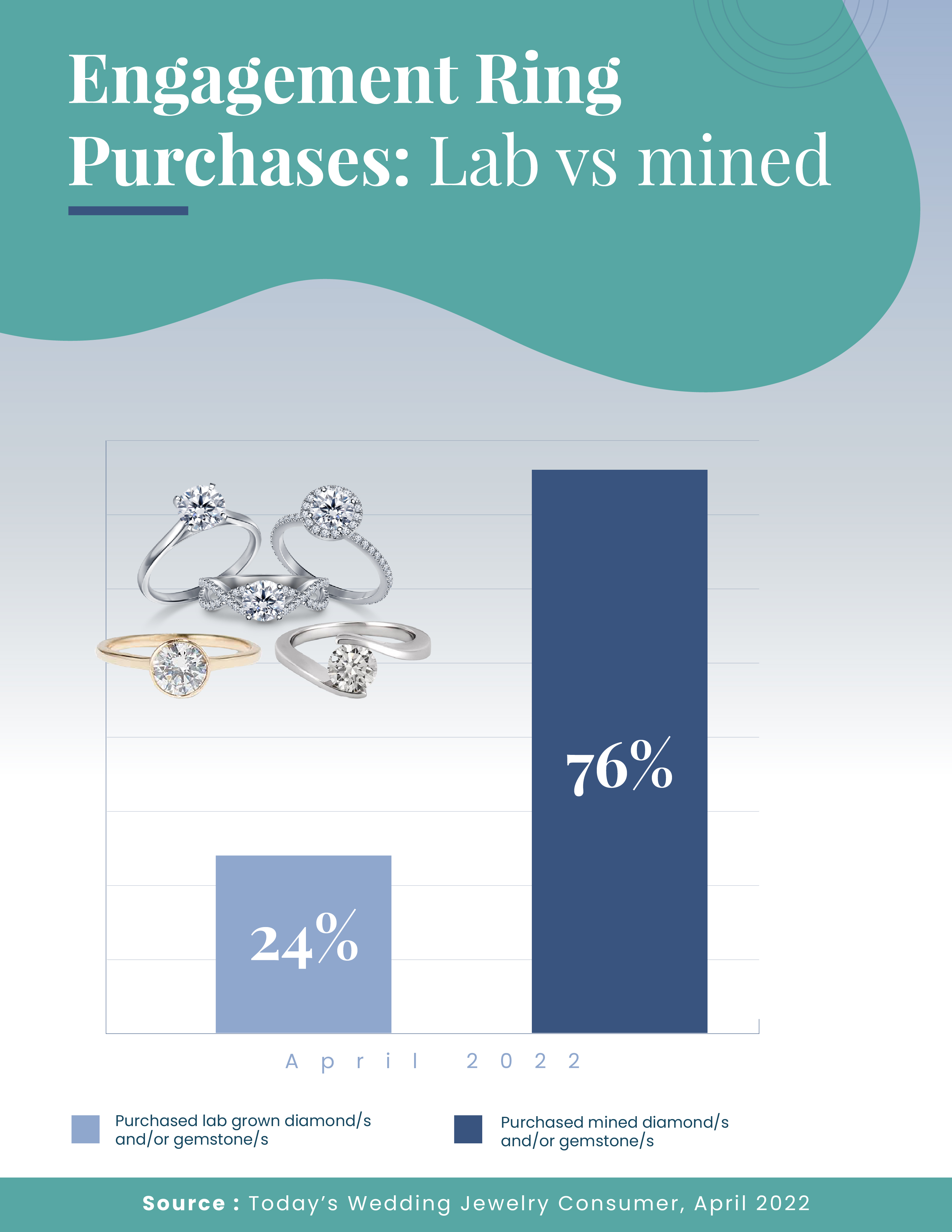 This rapid growth has been consistently confirmed by recent consumer research studies by THE MVEye a market research firm specializing in the gem, jewelry and watch industries.
Laboratory-grown diamonds are also receiving considerable media attention lately.