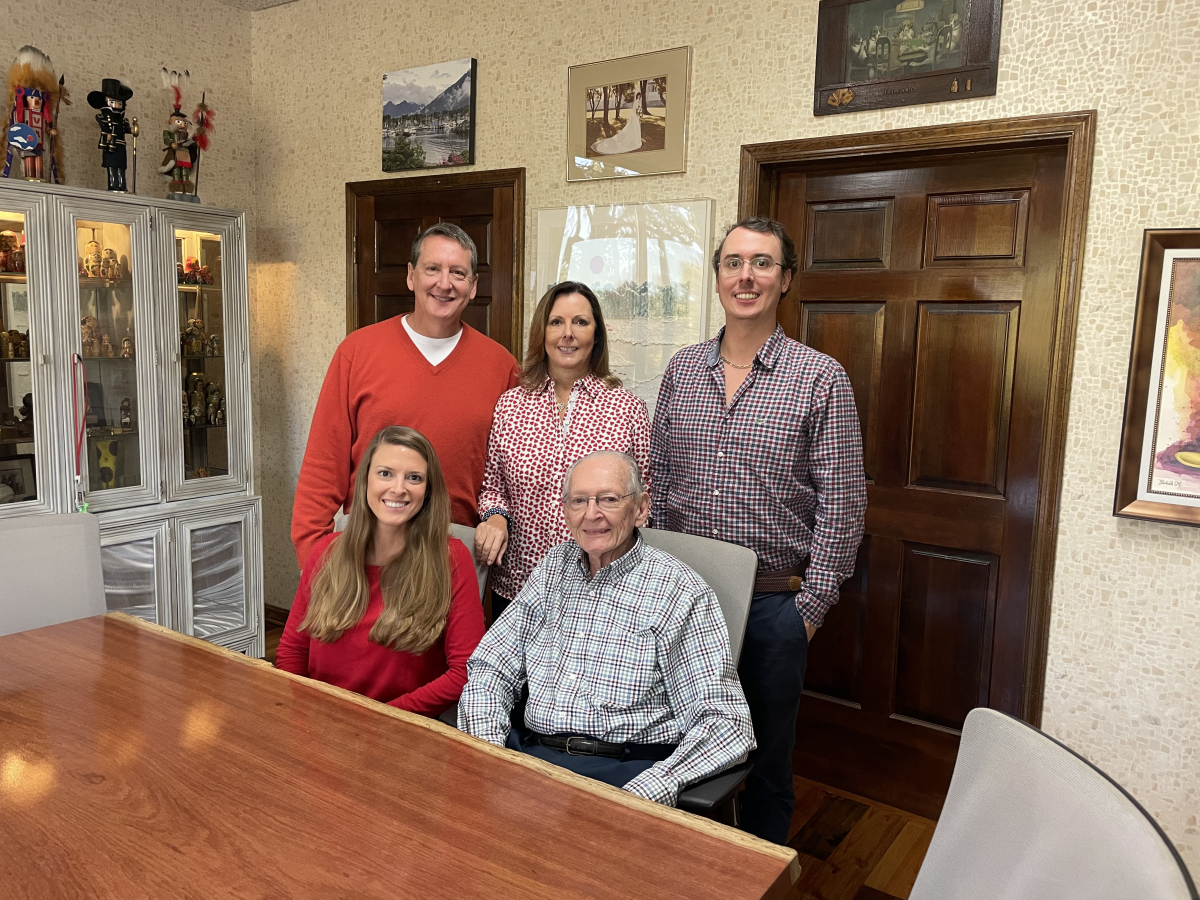 Hoover & Strong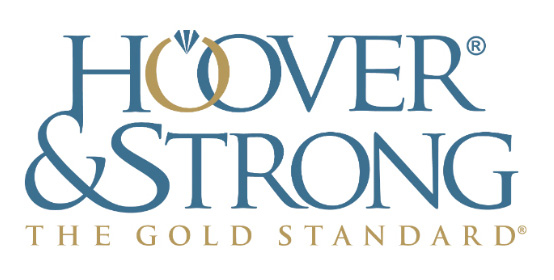 We sat down with Hoover & Strong, who are a fourth generation leading manufacturer and refiner of precious metals. H&S produces over 30,000 responsibly sourced "Harmony" jewelry products, all "Made in the USA". Specialties include refining, jewelry, contract casting, findings, mill products and diamonds. The diamond division offers a wide selection of products and services, including certified natural and lab-grown diamonds, calibrated natural and lab-grown melee, lab-grown diamond screening, diamond purchasing and sorting, diamond auctions, and more.
---
Can you tell us a little about the history of Hoover & Strong as means of brief introduction?
Founded in 1912 in Buffalo, NY, Hoover & Strong's original venture was the recovery and refining of platinum from industrial light bulbs. Over the years Hoover & Strong has made several acquisitions that helped expand our product lines and has relocated to Chesterfield, Virginia in 1979.
Hoover & Strong is a unique family business, where three generations are working together side-by-side.
George Hoover, CEO and third generation of this fifth generational family business, started working at H&S 70 years ago.
George became CEO in 2001 when his son Torrance (Torry) took the helm as President. Today, 2 of Torry's children are engaged by the company, son Torrance Jr. (T.D.) who is refining manager and daughter, Danforth, (Dani) Cutler who is customer service and marketing manager.
Hoover & Strong is known in the trade for its strong credentials (pun intended!) in green refining and recycled metals. What trends are you currently seeing in this area in terms of customer demand?
With consumers continuing to demand environmentally and socially responsible jewelry products, our customers look to us for documented supply chain responsibility in the form of SCS certification. For those interested in responsibly sourced newly mined materials, we offer them certification through our Fairmined products. We also are seeing our customers digging deeper in terms of the questions they ask regarding the specifics of our process. Many customers still don't understand the meaning or process when we state that all of our metal comes from refined scrap.
We take in scrap and refine the precious metals to pure gold, platinum, palladium and silver in the greenest refinery in the US, because we use 80% less chemicals. Then we use this metal to make our 30,000 products. We love engaging our customers in conversation and are even considering offering a facility tour to give our customers a first hand view of our responsible practices!
Are you seeing any other broader ESG trends in the market and if so, how are these manifesting?
We have seen a huge increase in lab grown diamond sales and the earrings and solitaires that go with that increase. In fact, we currently sell more lab-grown diamonds than naturals, and we understand that lab grown diamonds now account for 10% of the market share. We are also receiving more inquires on Fairmined gold, the processes that mines go through to receive certification and how the premiums are reinvested into the communities. Finally, we have heard of more than one mine-to-market projects pioneered by smaller groups of jewelers and mines.
H&S is known for its extensive inventory of jewelry products with over 30,000 SKUs. What role does your diamond category play in this and how has this business changed over the year?
Our diamond category has been growing tremendously over the past few years, especially since the introduction of Lab-Grown diamonds. We're expanded our diamond selection significantly, as well as our diamond services, to include auctions, recycling and lab-grow screening.
H&S is an active member of the IGDA and a market leader within the LGD category. Tell us a bit about your LGD assortment and your aspirations for the evolving landscape for our industry?
We offer both Lab-Grown diamond melee as well as a huge assortment of certified Lab-Grown diamonds. We always try to showcase features that fit our sustainability principals, so we are offering both US grown, As Grown and SCS certified Lab-Grown diamonds. We make great efforts to carefully select diamonds we offer, and make sure the quality is of the highest standards. Our customers trust us to not only offer them a huge selection at great pricing, but with a trusted and verifiable quality source as well. We are looking forward to expanding our selection to offer unique layouts and fancy cuts, as well as more Lab-Grown diamond jewelry.
In view of the global supply issues which we are all facing, how would you currently assess demand for LGDs? For example, for the LGD category would you say that the 2 carat is replacing the traditional choice of a round 1 carat brilliant engagement ring?
We're definitely seeing bigger sizes becoming popular with the Lab-Grown diamonds demand, compared to mined. However, we don't think this is fueled mainly by supply issues, but mostly because Lab-Grown diamonds offer greater value for money. The quality is amazing and the prices are so good, people are definitely going bigger! We're seeing 2-3ct as the most popular sizes, replacing the 3/4-1ct mined diamonds.
How are retailers successfully selling LGDs alongside natural products – what is the best way to introduce this additional category to garner consumer awareness and uptake in your opinion?
It has been very exciting and interesting to see the huge shift in the market from resistance, to hesitation, to complete acceptance of Lab-Grown diamonds. The feedback we've been hearing from retailers, is that the lab-grown diamonds are "selling themselves" – showing them next to the mined diamonds is the best strategy, with higher quality and a much bigger size for the same price, makes it very difficult for the consumer to resist.
Do you have any practical visual merchandising recommendations for how retailers can present these two optically identical categories in tandem?
We believe the successful retailers are the ones that showcase both options and explain the differences to the consumers. Yes, the appearance is similar, however that is true in many other jewelry options, such as white gold and sterling silver. The main focus should be on educating the consumers and being transparent and honest about the features and benefits of both options.
What is the importance of consumer education for LGDs or has the conversation moved on with the 'infotainment' focus of Gen Z and Millennial consumers on social media?
We believe the education of consumers is extremely important, however we've heard from our retailers that consumers come into the stores asking for LGD's, already knowledgeable after being exposed to marketing and education available on social media.
In terms of both consumer demand and acceptance of LGDs, what role does LGD certification play? What kind of uptake has there been for LGD screening for loose vs. set jewelry?
Certification is definitely important, however we've seen a very odd direction the screening has been taking... when we first introduced LGD's, we were adamant to have a proper machine in place so we could detect and differentiate naturals from LGD's, as there have been many instances reported of mixing LGD's into naturals goods. Over the years, as LGD's have been accepted so widely, it's funny to now see disclaimers where retailers are stating that there could be natural diamonds set into pieces which are supposed to contain LGD's.. so obviously there is demand for both, and the most important thing is transparency and honesty. We also believe there will be increased demand for sourcing and sustainability certification as consumers are becoming aware that not all diamonds are created equal...
Visit Hoover & Strong
Website: https://www.hooverandstrong.com/
Facebook: https://www.facebook.com/people/Hoover-Strong-Inc/100049211145163/