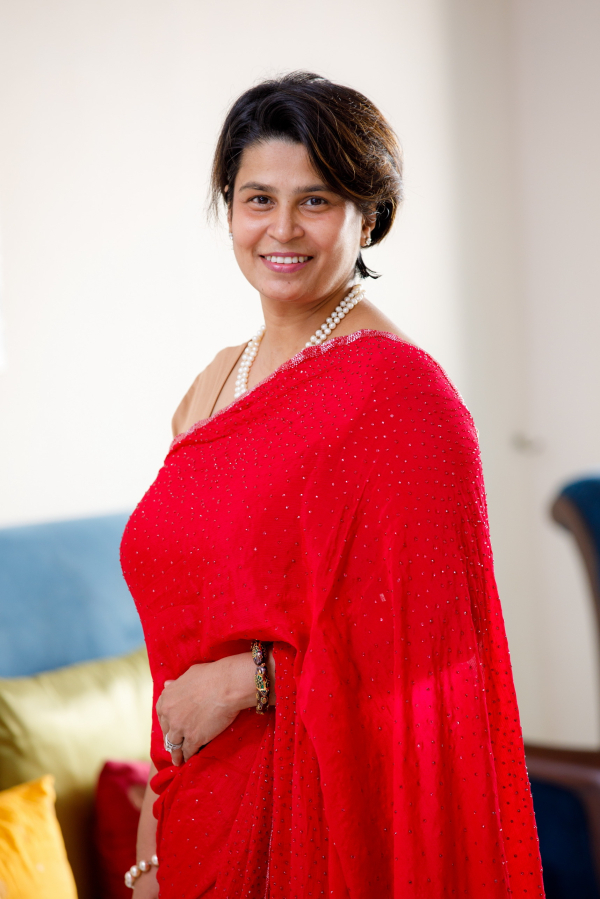 Kaushal Shah
Since 1999, Kaushal Shah has dedicatedly and untiringly spearheaded Diamonds, Gems & Jewellery Sector's global outreach. Her marketing and sales strategies has hugely supplemented several leading Indian diamantaires and jewellery manufacturers global sales. Very early Kaushal spotted the potential of LGD and is working with Associations for enhancing Indian manufactured LGDs acceptability in global markets and leading buyers. She is currently associated with JA New York, Couture LV, Jewellery Show - London, Jeweluxe - Singapore, National Jeweler in the G&J industry & Home Textiles Today, High Point Market in Home & Furniture sector. She has set up LGD Pavilions at JANY & Jewellery Show London in 2022. Kaushal has excellent relationship with Industry leaders and sector-specific government associations and export promotion councils as well.
Kaushal founded and is successfully managing Kaushal's Media Pvt. Ltd. (KMPL). KMPL is sole India representative of leading global B2B business publications and trade shows in various industry segments. Firm's mandate being sales & service of print, online, booth space in the India sub-continent. KMPL caterers to leading exporters / businesses houses specializing in the Gems & Jewellery, Furniture & Home & Gift Products. Shows & magazines represented in the past include JCK LV, JCK New Delhi, JCK Orlando, International Jewellery London, Bijorca - Paris & publication like JCK (USA), Basel (Swiss), Variety (USA).
---
There has been a spotlight recently by the Indian government on the LGD market, how do you see the market evolving in the next 5 years?
Import duty made to zero on raw material used to make LGD will have very positive impact on the immediate growth of the Indian lab grown industry. We will see more entrepreneurs mushrooming and large corporates jumping into setting up growing facilities. This in turn will give rise to Industrial Growing Parks, to facilitate and create a conducive environment. In turn increase in demand for cut and polishing facilities, Surat as a city will reap this benefit. Use of LGD for industrial use will also increase. Indian govt.'s 5 years grant for R&D in technology for LDG to Indian Institute of Technology (IIT), Madras, will benefit the indigenous productions of LGD seeds & machines in the long run.
What in your view is the state of the Indian consumers readiness in terms of awareness, acceptance, and adoption of LGDs?
Surely the fact that Lab Grown was a part of the Indian budget this year, this itself has created awareness & curiosity among potential consumers. However, acceptance and adoption will take a longer time. As more and more retailers start displaying Lab Grown products in their showrooms, acceptance should increase. Today, it's important to educate the client.
How importance is sustainability by the Indian consumer?
The younger consumers are more environmentally conscious. However, sustainability is now visible in most day-to-day consumables & luxury products, implying that customers are looking for sustainable products. Whether we talk about organic food, linen, electric cars, or lab grown diamonds, mindset of the Indian consumer is changing.
How is the market evolving in terms of its design credentials?
Indian manufacturers are investing heavily in hiring designers and design technologies, wanting to give themselves a USP over their competitors globally. They no longer want to be seen as just contract manufacturers but want to be a helping hand in increasing the sales of their counterparts (wholesalers & retailers) by sharing design expertise & technologies.