A Message from Dick Garard
The International Grown Diamond Association (IGDA) was established in 2016 at the infancy of the lab grown diamond market, with a goal to provide a central voice for the young lab grown diamond industry. At that time, for a market evolving and new organizations establishing their individual brands, it was difficult to build extensive momentum as a group. With a core membership and a small budget IGDA did accomplish a few major objectives for the industry but was limited without a broader base and corresponding leadership.
Today, as lab grown diamonds experience expanding consumer acceptance and explosive growth potential across the spectrum of the diamond market, I am very pleased that industry leaders from all levels of the lab grown diamond industry have joined in launch of a rejuvenated IGDA 2.0. Now more than ever, lab grown diamonds need a common voice and consistent message representing our diverse industry and worldwide market players.
I am excited about working with the team of industry leaders that have joined in the renewal of our industry association and look forward to supporting the ongoing success story of lab grown diamonds.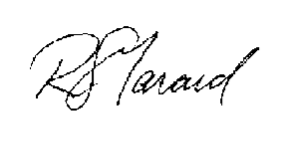 Richard (Dick) Garard has enjoyed a career of entrepreneurship, establishing multiple companies focused on high tech capital equipment and advanced materials processing. He has been involved in research and technology for growing diamond material in the lab and corresponding production equipment for over 30 years. He is currently CEO of Microwave Enterprises, a company supplying capital equipment and development of CVD technologies for diamond deposition. Mr Garard is a founding member of the International Grown Diamond Association, where he currently serves as President and Secretary General.

Dick is based in Morrisville, North Carolina.